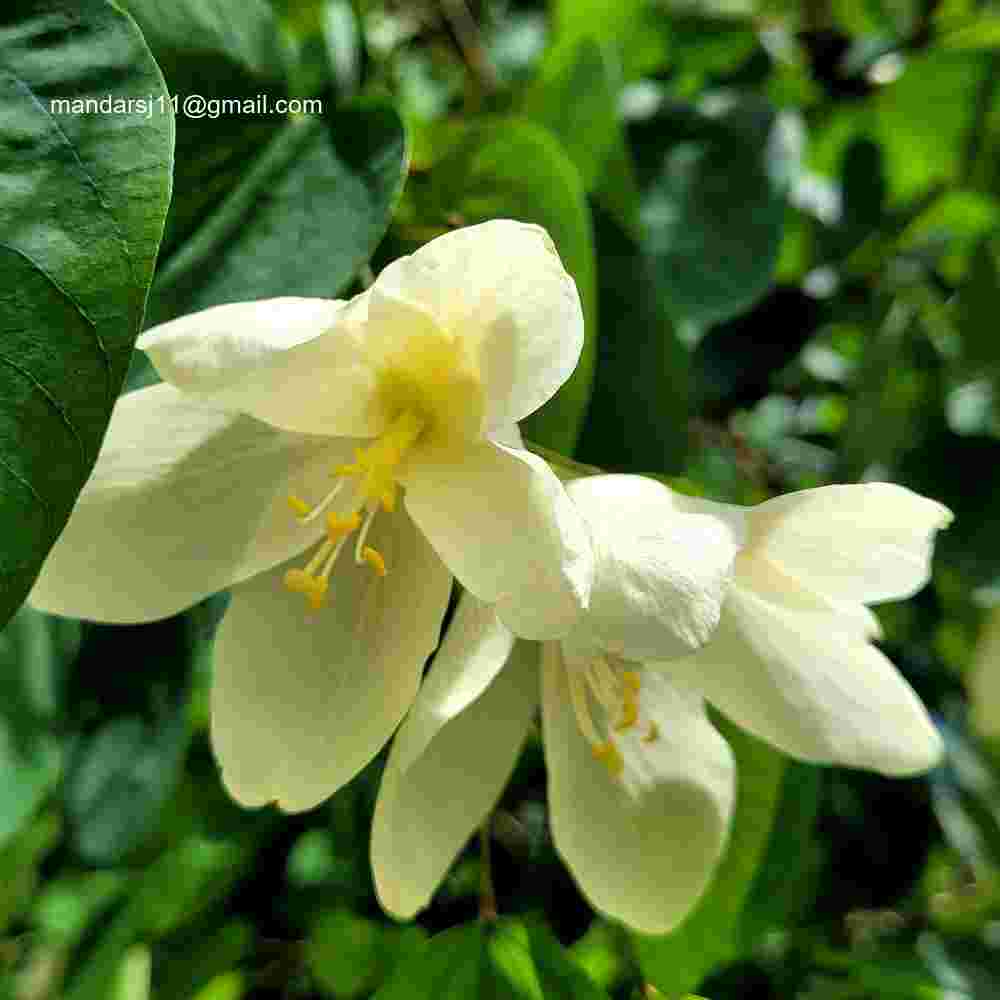 Family: Caesalpiniaceae
Common Name: सफ़ेद कांचन
Etymology - Genus: Named for Gaspard and Jean Bauhin, 16th century physicians and botanists.
Etymology - Species: Tapering to a long point.
Ecosystem: Deciduous
Origin: Native
Location: Pune, Kokan
Description: Small size tree or shrub, good as a garden plant.Simple leaf, alternate-spiral.Palm size bilobed leaf, very soft texture. Width and length almost same.3 linear epicalyx observed on flower stack.Attractive, radiant white colour flower.Sepals are fused, appearing as single large sepal forming a bud. 5 ovate petals with distinct vein like lines. 10 free stamen arranged in three layers.Flat pods appear on the tree.