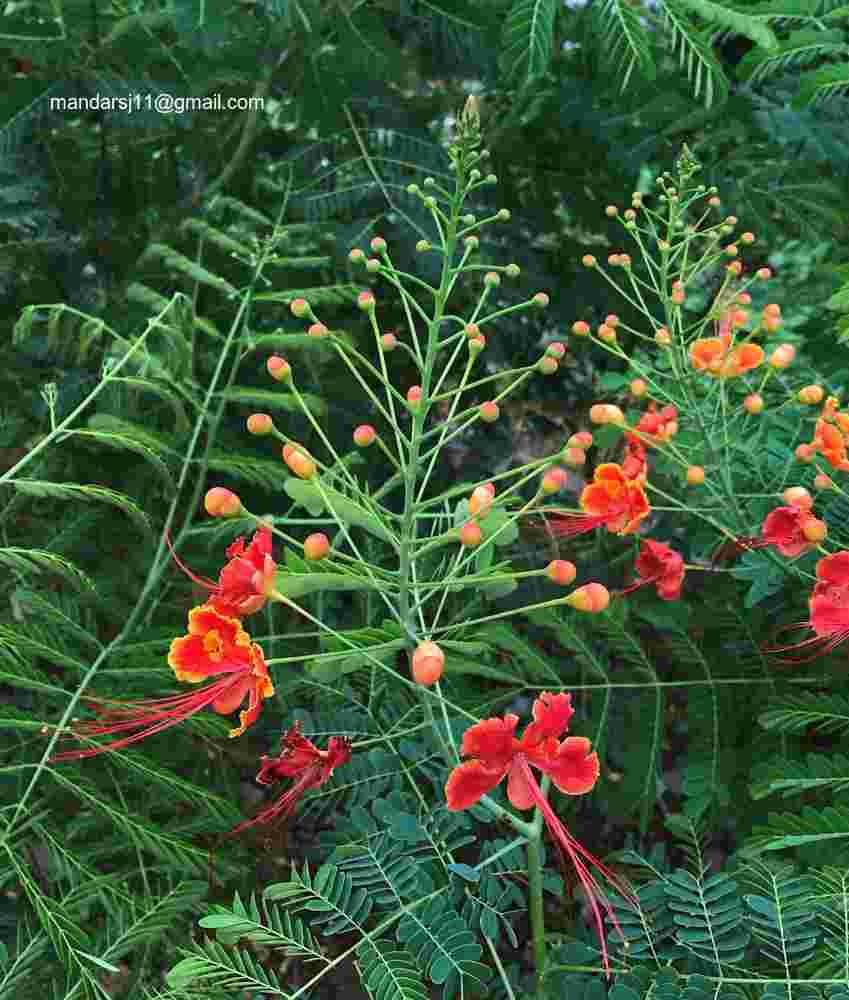 Family: Caesalpiniaceae
Common Name: शंकासूर
Etymology - Genus: Named for Andreas Caesalpini, 16th century Italian botanist and chief physician to Pope Clement VIII.
Etymology - Species: Beautiful
Ecosystem: Evergreen
Origin: Foreign
Location: Pune
Description: Large size shrub with spines on branches. This species shows several varieties with red, yellow or magenta colour flowers.Bipinnate leaf with pulvinus petiole and interpetiolate spines. Spines on rachis.Paripinnate leaflets, ovate lamina.Bright orange-red colour flowers are arranged in a conical shape.Very attractive flower appear on an extended stack.4 irregular shape petals surrounding a smaller inner petal. 10 stamen extend outward.Flat pods, with pointed tip.Should not be planed in Indian subcontinent.