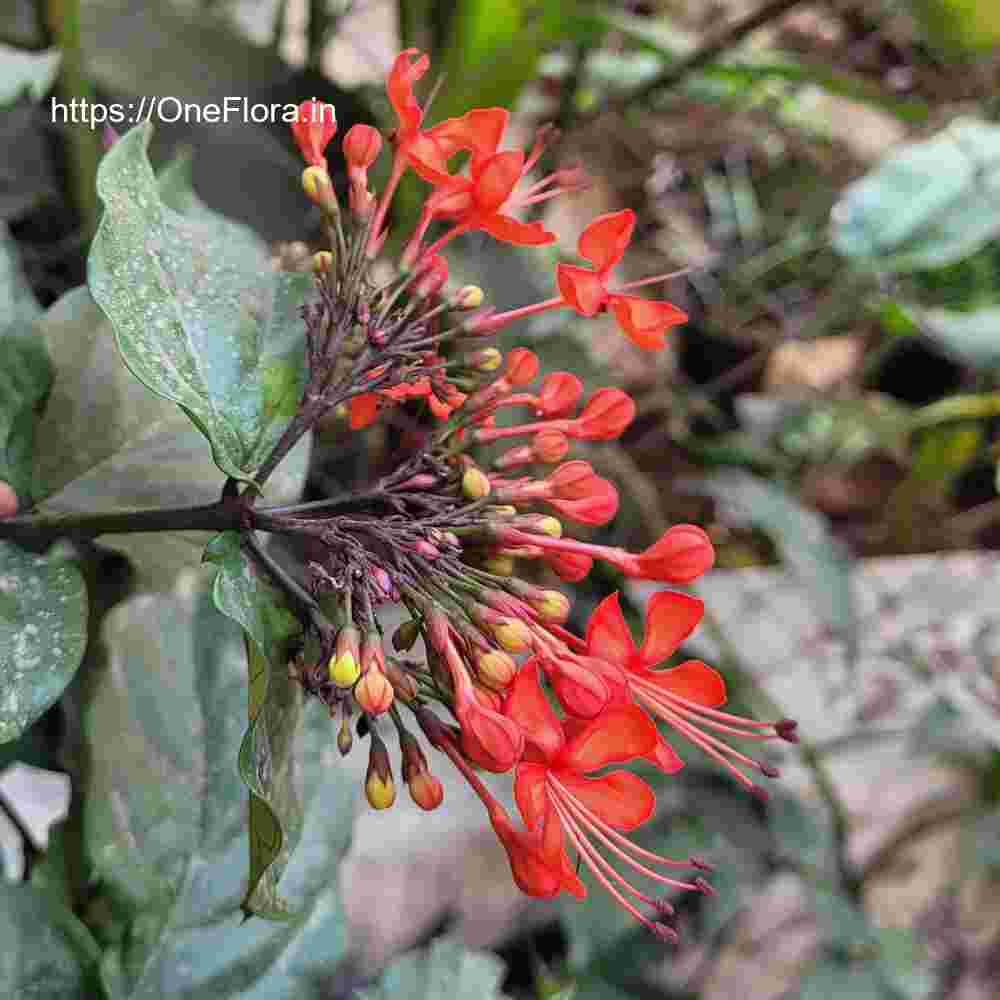 Family: Lamiaceae
Common Name: ***
Etymology - Genus: Chance (or luck) tree.
Etymology - Species: Splendid
Ecosystem: Evergreen
Origin: Foreign
Location: Pune
Description: Grows into a spreading liana. Stem cross-section is rectangular, maroon colour.Dark green leaves arranged opposite to each other.Bright red flowers appear in cluster.Tubular corolla with 5 petals extend outwards, stamen & style protrude out.