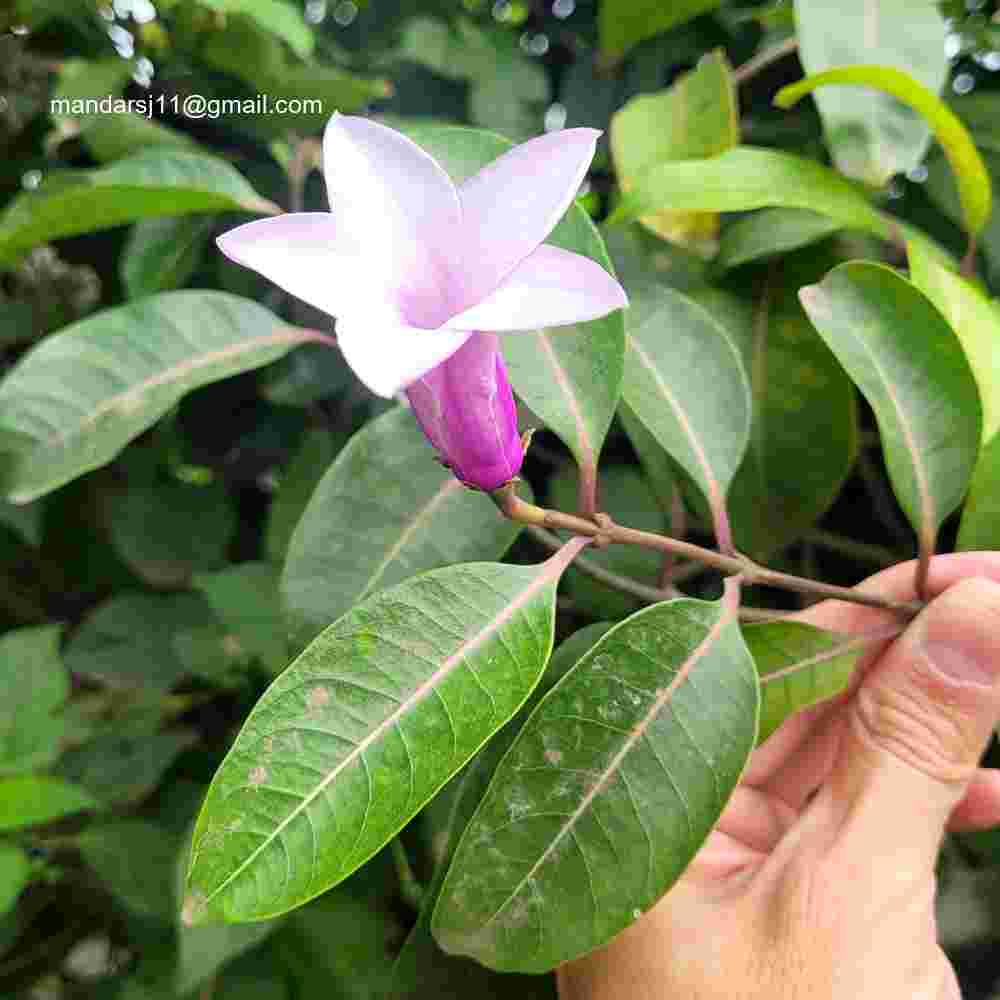 Family: Apocynaceae
Common Name: ***
Etymology - Genus: Hidden covering.
Etymology - Species: With large flowers
Ecosystem: Evergreen
Origin: Foreign
Location: Pune
Description: Vigorously spreading liana with smooth and dotted bark. All parts contain poisonous white latex.Leaf arranged opposite to each other and superposed - successive pairs arranged in one plane, interpetiolar ring is also observed.Petiole and midrib has a tinge of pink.Flowers appear at the end of the branch in cyme inflorescence.Flowers are pink or violet.Petals are in funnel shape. 5 Stamens are epipetalous and are joined together.The fruit is a follicle, two pods connected at the base, angled with 4 flat surfaces forming 4 edges.